December 10, 2008 | Filed Under The Heartless Bitch Way | 2 Comments
Today Ottawa was hit by a major snowstorm (35cm) and a Transit strike to boot.  Now, don't get me started on the transit strike because then I'll just have to go off on how some people have an over-inflated sense of ENTITLEMENT when they think THEY should be able to set their own shifts, make more than 7% over the next three years (while the rest of us see SQUAT if we still HAVE a job – it's called a RECESSION, folks!) and whine about how "stressful" their job is.  Boo fucking HOO.  They make more as a starting wage than our city COPS. Get the fuck over yourselves…  We ALL have stress.  It's your JOB.  Cope. 
… but I digress.
The city knew this was coming. Just like the big storm. And what did they tell people to do? "Look for alternatives. Ride your bike to work." Fucking morons.  Did they make sure the main arterial routes were plowed? Yeah, sometime before midnight. At 6am this morning there was another 5″ of snow, and no, the sidewalks were NOT plowed downtown (and YES, we DO have sidewalk plows in Ottawa), and I never saw a snowplow on the entire trip in. Not ONE. So what did we have? Snarled traffic, people walking in the streets because they couldn't navigate the sidewalks – creating even more of a hazard – and MORONS driving with bald summer tires, fishtailing at less than 10 miles an hour.  It was a fucking zoo.  I saw people trying, in your basic car, to turn up unplowed side streets with a foot of snow in the way, and (obviously) getting stuck.  What WERE they thinking?  Oh, that's right, I'm ASSUMING there are functioning brains in those craniums. Silly ME.
I managed to leave early and drop the bf off, and on the way, shook my head in amazement at the utter stupidity of people. It confirmed my long held belief that most people are STUPID. It's a wonder they can breathe and walk at the same time.
Why didn't I just stay home and work from home? Because half our staff was doing that, and if the VPN failed, SOMEBODY had to be there to fix it. Sure enough, something went wonky on the firewall, and anyone who hadn't already logged in, COULDN'T.  I spent all afternoon trying to diagnose it, and FINALLY got the firewall vendor support on the line after sending a scathing email to their "country" manager about the utter lack of support I was seeing for my "platinum" support dollars.
I desperately wanted to leave early from work today, to avoid the snarls getting out of the downtown core, but alas, I didn't get the firewall vendor support team to return my call till 3pm. I was on the phone with them till 4pm.  It read like a bad sitcom. They couldn't log in to diagnose the problem because they had moved offices, and the IP addresses I had in place to allow them access were no longer valid. The firewall was so FUCKED, that I couldn't add new addresses through the Webadmin console, and adding those addresses just isn't possible through "shell" access. What transpired was a support guy "talking me through" diagnosing the problem, since I could log in, and he couldn't- just like someone calling in to the air traffic controllers and saying, "the pilot is dead. I have to land this 747…" 
Of course, I HAD intended on leaving by 3:30 to hopefully avoid the afternoon traffic snarl, but alas, it was not to be.  My departure from the office was delayed just long enough to ensure that I would spend 1.5 hours getting out of the downtown core – something that would normally take no more than 10-15 minutes on a non-snow day.
Were there police at major intersections, making sure asshole/stupid drivers didn't block them? No. Of course not.
We get GRIDLOCK in Ottawa because they won't see fit to implement 'THE BOX' and fine assholes who can't obey basic traffic rules. When snow hits, it really highlights (as if that wasn't obvious enough) how BAD most drivers in this city ARE.  One of my co-workers is from the US. He's worked in most major US cities. He says the drivers here are the WORST he has ever seen.  I have nothing to say in defence of my city. He's absolutely right.
To make matters even WORSE, one of the major bridges over to the Quebec side of the river is closed due to structural issues.  They reopened it today, but to single lane traffic only. This meant that major east-west routes were additionally clogged with drivers trying to find another way NORTH over the river.
And as if that wasn't enough to get on my last nerve, my ISP for HBI went AWOL today for HOURS. Their entire network went offline. This happened last week when they screwed up a router config, and HBI members may also be aware of a screwup in email configurations that meant that their "Welcome" emails never arrived. Today, any attempts at calling them resulted in a busy signal.   Did we get an apology email when it was resurrected? Nope. Not a word.
I REALLY have to move the site to a new server. I am hoping I have sufficient time over the holidays to do that.  Some people get to RELAX over the holidays, but I get to fight with a site migration.  Oh Joy.
And to just add icing to the cake of all this carnage, I managed to fuck up my elbow last week, royally. And it's still unbelievably screwed up.  I no idea how I injured it. I woke up one morning last week and found that the SLIGHTEST pressure to a very small (quarter-sized) spot caused EXCRUCIATING/stabbing pain.  I mean, you could stab me with a knife and it would hurt less.   The problem is, when I wear a heavy coat and bend my arm it puts pressure on that very spot. And it's my right arm.  Try getting a winter coat on or OFF without bending your arm. Try putting a backpack on (or getting it OFF). Or answering your phone. Or putting a toque on with one hand.   
I had hopes of getting to the doctor today to see what they would say, but after taking almost 2 hours to get home from work (normally a 15 minute drive), I wanted to just CRASH on the couch with a glass of nice wine. The last thing I wanted to do was spend another 2 hours getting TO the doctor's office, only to wait in line for 2-3 hours to get a diagnosis that will probably be: "bursitis – take anti-inflammatories and don't put pressure on it."  I did a bunch of reading online and that's the most obvious diagnosis I could come up with.  I mean, it could be an ulnar nerve disorder, but then I'd feel the pain radiating down my arm and into my fingers, and possibly numbness, and it would hurt when I bend it – which I don't feel at all. It COULD be shingles, but there is no rash (and it's been a week since it started), and the skin itself is not sensitive to the touch – just the underlying nerve sheath when I press against the skin on that one spot. It doesn't really hurt to bend the arm, (unless I bend it very acutely and it really stretches the skin over that spot). What does hurt is to bend it in a heavy coat and have THAT put pressure on the spot.  That hurts like a son-of-a-bitch.  And it DOES look slightly swollen.  No, I didn't bang it. No, I haven't engaged in ANY sports which would have caused tennis elbow or some such disorder. No, I haven't engaged in any crazy sex positions that would have caused this. (At least, not in the last week).   So the only answer is bursitis. And the only real treatment is rest, antibiotics (if it is infected, which it doesn't appear to be), and anti-inflammatories (hello Alleve).  *sigh*.
If the weather is better tomorrow, AND I can get away from work early, I'll try to go to the doc's. 
In the mean time, it's 10pm bedtimes for me (egad), and 5:30am alarms (double egad).
I'd better stock up on wine, however. It looks like it's going to be a LOOOOONG month.
Email This Post
Email this Post
December 5, 2008 | Filed Under The Heartless Bitch Way | 8 Comments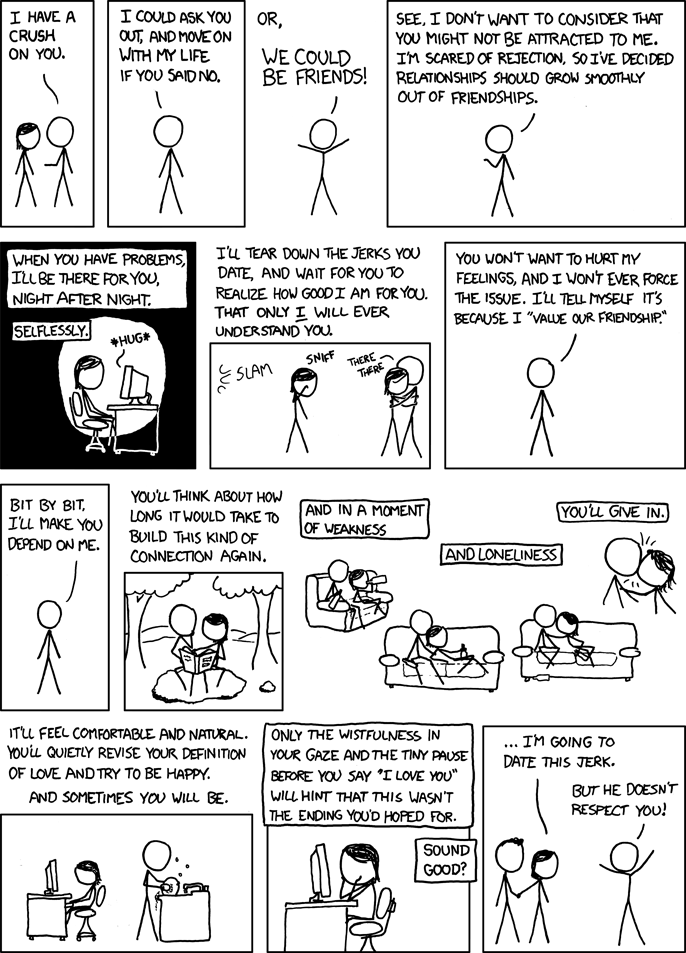 Email This Post
Email this Post
---