by Natalie P.
April 11, 2007 | Filed Under Lifestyles of the Heartlessly Bitchy, Popculture | 4 Comments
I just love the comics at XKCD.  This one in particular speaks to the place where my heart used to be: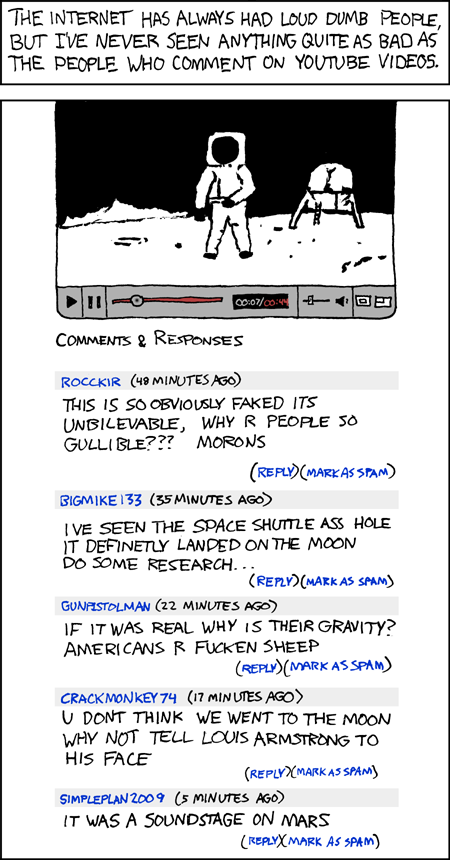 And of course this one caused me to laugh so hard I had tears in my eyes.  The bf came over, looked at it and said, "You really ARE a geek…"
But when he saw this one on existential angst, he looked at me with that look that says, "Ok, the author has YOU pegged." 
When you go to the site, hover your mouse pointer over the images – the "titles" that show up as tool-tips are hilarious.
And for the record, I always call it a "nipple thing", and I hate it. Give me a touch-pad any day.
Email This Post
---
---
Categories
Archives
Subscribe
Allposters.com